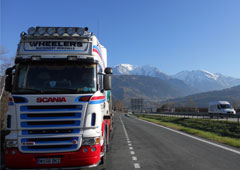 Wheelers are skilled in removing, transporting and installing single items to complete production lines. Our specialist vehicles carry all the necessary crane lifting equipment to complete the job efficiently. Two of vehicles carry 80T/M vehicle mounted cranes. Our expertly trained drivers and engineers can install a wide range of equipment.
Relocating a factory or installing machines is a major disruption for any business, so keeping downtime to the absolute minimum is important. Machinery needs to be transported quickly and efficiently to ensure that productions lines are soon back in business at their new location.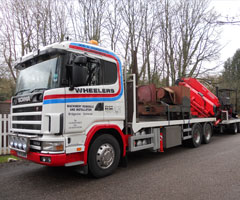 Wheelers machinery relocationWe plan each and every factory relocation as unique project, and treat it as such, drawing up specific detailed plans that take into account all a company's particular needs. And, for each project, we issue a detailed method statement and risk assessment together with full certification of the lifting equipment to be used.
As in so many other things, planning is fundamentally critical. And time spent on the pre-move planning is never time wasted. Our 40 years of relocation experience means we can advise you of the most effective sequence of moving machines, stock, and materials.