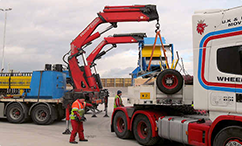 Wheelers Transport has the experience and expertise to transport all kinds of heavy machinery.
We have vehicles ranging from forklift trucks with a lift capacity of 7 tons to those equipped with HIAB cranes, which can lift 25 tons. We can also provide heavy haulage vehicles up to 80 tons.
Whatever your haulage needs, we can meet them.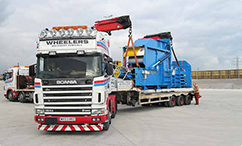 All our drivers have undertaken formal training in health and safety, lorry loader operation, and have a wealth of experience. The company is recognised as one of the leading specialist haulage companies in the South West of England.
We have an extensive, and established customer base, and have a reputation for offering outstanding quality service to a wide range of customers.